About
MerseyCycle
MerseyCycle is a social enterprise whose focus is on recycling bikes.
Bicycles are recovered from various sources including waste recycling centre's, and donations from industry and the general public. With the help of a team of volunteers they are refurbished and sold on or given to community projects.
MerseyCycle has sales of refurbished bikes throughout the year held at Court Hey Park, Knowsley. We also host instruction courses for bike maintenance and safety.
MerseyCycle works very closely with its parent company Barry's Mobile Bicycle Maintenance.
Merseytravel has chosen MerseyCycle to supply their Bike For Work Scheme for 2019-2020. If you have any Questions or inquires please contact MerseyTravel on their community engagement team email:community@merseytravel.gov.uk
MerseyCycle won Reuse waste Prevention award at the Echo Environment Award 2019
Terry ran a half marathon in honor of our great Volunteer Mark and managed to raise a whopping £803.59 for Marie Curie.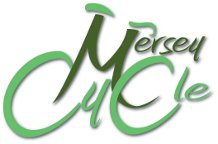 What's on at MerseyCycle
Next Sale 31st May 1-3pm
We are working with Cycling UK to provide Big Bike Revival again this year.
The Big Bike Safari is a family ride where we go and find the local wildlife and learn all about it with our friends at our local bio bank and our local Ranger.
22nd June 10-1 and 26th July 10-1
Dr Bike at our Pet show. Come along with your bike for a free health check on your bike with small repairs completed for free.
31st May 2019 1-3
Why not join us for our puncture repair training, learn all about punctures and feel confident to fix them. You will be having a go on the day.
12th June 5-7pm
Take a look at our Facebook page to see what bikes we have for sale. www.facebook.com/MerseyCyclerecycle/
Volunteers

MerseyCycle is fortunate enough such dedicated volunteers. We (try our best) to support volunteers, whether that be each week or just for a day at an event. MerseyCycle would not run if it was not for out volunteers.

MRWA 2017-2018
A Knowsley social enterprise which refurbishes unwanted bikes is enlisting the help of local recycling champions in a bid to stop valuable materials from going to waste.
MerseyCycle, based in Knowsley, has launched the Learn to Bicycle Recycle scheme which will see local people trained up in bike recovery, re-use, repair and day-to-day care to become bicycling recycling champions! The scheme consists of four comprehensive Bicycle Recycle courses, 14 shorter bite-size courses and 11 community bike sales. As well as preventing unused bikes from being left to rust or just thrown away the project also promotes cycling as a form of active transport and a healthy lifestyle choice.
Barry Redman, MerseyCycle Manager, said: "Our courses will teach people the fundamentals of bicycles and their maintenance, how to deal with common issues such as puncture repairs and frame checks, and working with recovered bikes to get them roadworthy. These are skills that will last a lifetime and can be passed on to family and friends. "The popularity of the bike is evergreen. Whether it's for getting to work, going the shops or just leisure, they're the perfect short distance vehicle and are a cheaper and healthier alternative to cars. We're determined to rescue as many bikes as we can from the scrap heap."
MerseyCycle is a Community Interest Company with social enterprise status that works towards making cycling accessible to all in Merseyside. Donated and unwanted bikes are refurbished through volunteer work before being sold as legally roadworthy.
Big Bike Safari, Big Bike Revival 2018
Interested

If you are interested in our sales, courses or want to volunteer, please send your email to merseycycle@gmail.com
© Copyright merseycycle.co.uk